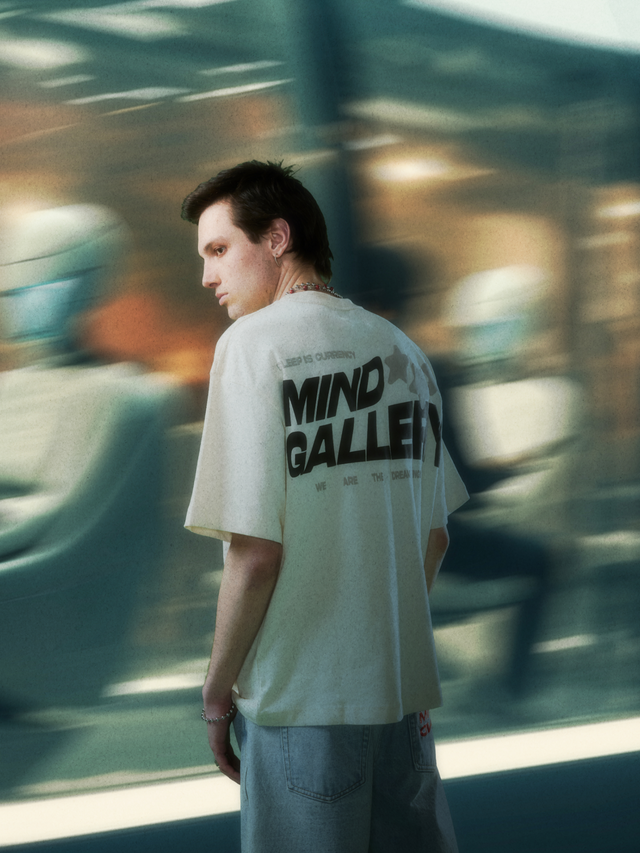 NEW BRAND ALERT
WELCOME TO MIND GALLERY
A garment-based art collective built on futuristic concepts through print texture, AI campaign work, glitchy graphics, and alien landscapes.  
For their first release, Mind Gallery explores a conceptual Dream engineering firm. This is imagined as an alien psychonautic center where clients can pay for a virtual holiday in a world where physical travel is a concept of the past.
The graphics focus on the intricate interplay between consciousness, dreams, and the cosmos. This psychonautic center transcends mere physical boundaries, inviting travellers from across the galaxy to delve into the uncharted realms of their own minds.